Animals have been used to aid military efforts for thousands of years. The U.S. military in WWII enlisted animals to carry supplies, transmit messages, track enemies, protect troops, and more.
An estimated 20,000 dogs served in various U.S. Military branches during WWII. Dogs were used as guards, to carry supplies and messages, to scout out enemy territory, and on search and rescue missions. Sometimes dogs merely provided comfort during battle.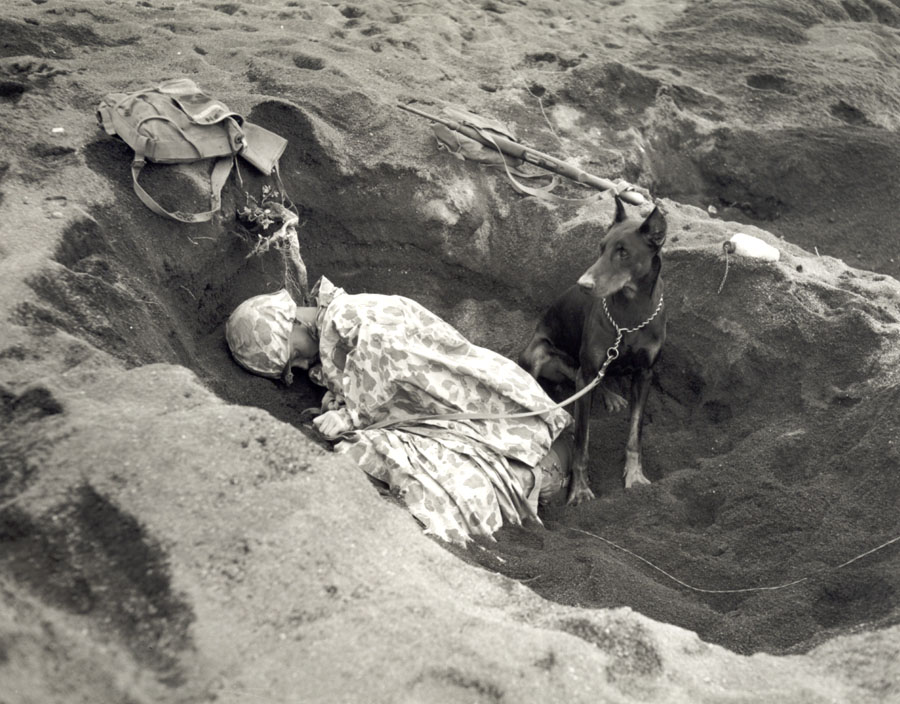 Pfc. Rez P. Hester of the Marine Corps Seventh War Dog Platoon, napping while Butch stands guard (Iwo Jima, February, 1945).
Horses carried soldiers in Europe on patrol missions and in the Pacific Theater were even used in battles.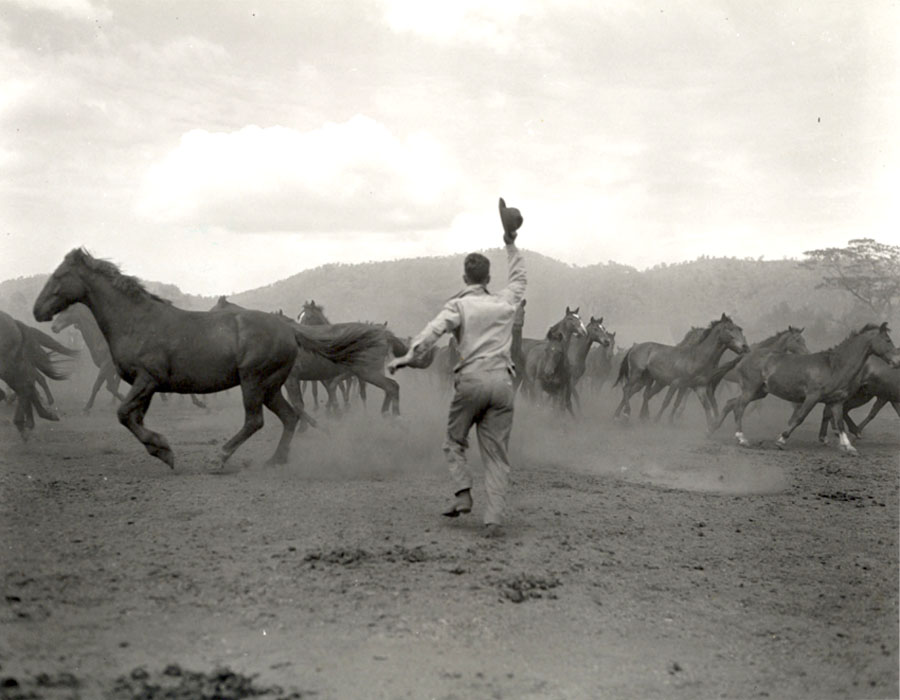 Thousands of mules and donkeys were trained in the U.S. and shipped to war zones worldwide to transport weapons, food, other supplies, and sometimes even infantry.